S2E2 - Susan Johnson, Part 2
What It's All About
2 years ago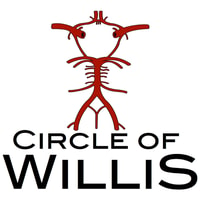 Welcome to Part 2 of my conversation with SUSAN JOHNSON, inventor of Emotionally Focused Therapy, or EFT, which is an evidence based therapy for couples that she's been developing and refining for more than30 years. How do you develop and refine a psychological intervention? Well, on the one hand, you spend a lot of time working with your intervention targets—in Sue's case, romantic couples in distress. On the other hand, you put a lot of time and energy into subjecting the intervention to scientific studies, not only to see whether it works, but to pick apart HOW it works, what the mechanisms are.
Sue's work has influenced thousands of therapists and couples over the past several decades, and her work continues to this day, as professor emeritus at the University of Ottawa, as founder of the International Centre for Excellence in Emotionally Focused Therapy, and as inductee into the very prestigious Order of Canada in recognition of her profound service to her adopted country.
In the last episode, I mentioned her books HOLD ME TIGHT and LOVE SENSE. I advise you to check them out if you are interested in sprucing up your relationships and learning a little about what Sue calls the science of love.
Sue is certainly passionate and committed to this work, but you'll also find that she's unusually thoughtful about it, too.
Sue is a first generation college student who grew up working in a pub, in Chatham, Kent, southeast of London. I think you can hear that background in her, in the way she allows herself a sort of straight-talky candor and accessibility. But don't let that accessibility fool you. Sue is one of our deepest and most sophisticated thinkers.
So here in Part 2, we dive a little deeper into the scientific side of Sue's life and into the development of EFT.
And we talk a little bit about what life's all about, too.
Wisdom, folks.
* * *
Music for this episode of Circle of Willis was written and performed by Tom Stauffer of Tucson, Arizona.
For information about how to purchase Tom's music, as well as the music of his band THE NEW DRAKES, visit his Amazon page.
Circle of Willis is Produced by
Siva Vaidhyanathan
and brought brought to you by
VQR
and the
Center for Media and Citizenship
. Plus, we're a member of the
TEEJ.FM
podcast network. Special thanks to
VQR
Editor
Paul Reyes
,
WTJU FM
General Manager Nathan Moore, as well as NPR reporter and co-founder of the very popular podcast
Invisibilia
,
Lulu Miller
.