S2E1 - Susan Johnson, Part 1
This is About Emotional Engagement
2 years ago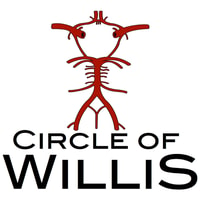 Welcome to Part 1 of my epic conversation with SUSAN JOHNSON, inventor of Emotionally Focused Therapy—EFT—which is an evidence-based therapy for couples, one focused on repairing and enhancing the kinds of emotional bonds that we all depend on for our health and well being. The author of numerous scientific articles, Sue has also written a bunch of books—some for practicing psychotherapists and some, notably HOLD ME TIGHT and LOVE SENSE, for the general public. In 2017, Sue was honored by the Canadian Government with membership in the Order of Canada, one of Canada's highest civilian honors, which recognizes outstanding achievement, dedication to the community, and service to the country.
Sue is Professor Emeritus of Clinical Psychology at the University of Ottawa, and the founder of the International Centre for Excellence in Emotionally Focused Therapy.
* * *
Music for this episode of Circle of Willis was written and performed by Tom Stauffer of Tucson, Arizona.
For information about how to purchase Tom's music, as well as the music of his band THE NEW DRAKES, visit his Amazon page.
Circle of Willis is Produced by
Siva Vaidhyanathan
and brought brought to you by
VQR
and the
Center for Media and Citizenship
. Plus, we're a member of the
TEEJ.FM
podcast network. Special thanks to
VQR
Editor
Paul Reyes
,
WTJU FM
General Manager Nathan Moore, as well as NPR reporter and co-founder of the very popular podcast
Invisibilia
,
Lulu Miller
.